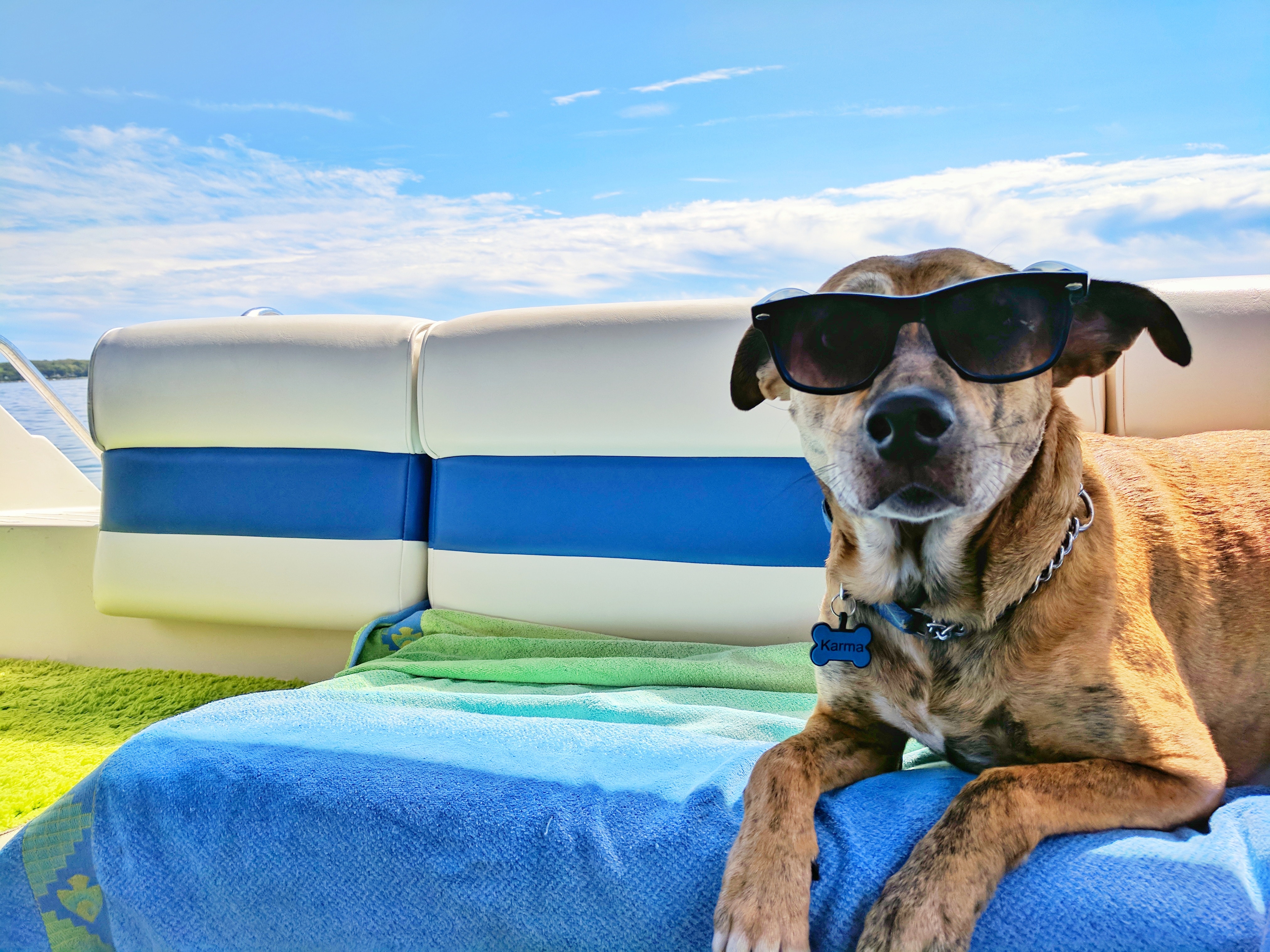 24 May

Summer Travel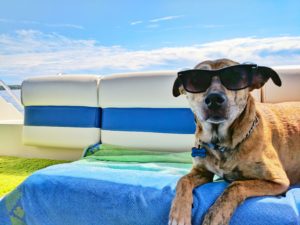 As the unofficial start of summer begins, many of us may be taking to the roads with our pets.  Several considerations we need to think of before pulling out of the driveway include safety, comfort, and preparation.
With safety in mind, when traveling by car, be sure your pet is secure, either in a carrier or wearing a harness. Pets wandering freely in a vehicle can pose a distraction and are more likely to be injured in the event of an accident or sudden stop. According to the American Automobile Association, about 30,000 accidents are caused each year by an unrestrained dog in the front seat. As much as your dog might enjoy sticking his head out the window, this presents another safety risk and should be avoided.
As for comfort, at no point should a pet be left unattended in a car. Even with the windows cracked, the temperature inside a car increases drastically within a short period of time.   Pit stops for the pets are necessary as well.  Stop every 2 to 3 hours to let your dog stretch his legs and relieve himself. Cats should also have access to a litter box during the commute.
Once you arrive at your destination, give your pet a tour so they know where the food, water, and bedding are.  In addition, cats should be shown the litter box location.  It's also a good idea to cover any furniture that you think your pet might hop up on. An old sheet or towel will suffice.  Below is a reprint of useful travel information, as well as a checklist provided by the American Veterinary Medical Association.
Make sure your pet is comfortable with travel.
Some pets cannot handle travel because of illness, injury, age or temperament.
If your pet is not good with travel, you should consider a reliable pet-sitter, or talk to your veterinarian                            about boarding facilities in your area.
Make sure your pet has identification tags with up-to-date information.
Having your pet implanted with a microchip can improve your chances of getting your pet back if it                                 becomes lost. The microchip must be registered with your current contact information, including a cell                           phone number. A tag is included that has the microchip number and a mobile contact information of the                       owner, so if the pet is found, anyone can use the tag to determine ownership without having to contact a                         veterinarian. Contact the microchip company for a replacement tag if you've lost yours, and for                                          information on how to update your personal information when traveling.
If you are taking your pet across state or international borders, a health certificate as well as other                                    documentation may be required. The health certificate must be signed by an accredited veterinarian after                      examining your pet and determining that it is free of infectious diseases and satisfies all import                                        requirements of the receiving state, territory, or country.  International travel often requires USDA                                  endorsement of the certificate.  For more information, see AVMA's resources on Animal Travel and                                  Transport and Basic Timeline for Interstate and International Travel with Animals.
Make sure that your pet is allowed where you are staying. Some accommodations will allow pets and some will not, so check in advance. Also, when traveling, you should bring a portable kennel with you if your pet must be left unattended.
When staying with Friends or Family, inform your host that your pet will be coming along and make sure that             your pet is a welcomed guest as well.
Before staying in a Hotel or Motel, make sure it is a pet friendly establishment. Some hotels and motels only                 accept small pets or pets under a certain weight.  When making a reservation, make sure you inquire about the             terms of their pet policy. Try to minimize the amount of time your pet will be alone in the room. When leaving              your pet unattended, inform the front desk that your pet is being left alone in the room and place a "Do Not                  Disturb" sign on the door. Make sure the hotel/motel knows how they can contact you if there are any                            problems.
If you will be staying at a Park, Campground or Marina, make sure these places are pet friendly. Remember to             clean up after your pet and always keep your pet on a leash.
Things you should bring with you:
Your veterinarian's contact information.
List of Veterinarians and 24 hour Emergency Hospitals along the way and close to your destination. To find a listing of Veterinarians & Pet Emergency Hospitals in the United States, contact:
American Animal Hospital Association Search
American College of Veterinary Emergency & Critical Care
National Animal Poison Control (ASPCA Web site) 888-426-443
3. Identification
4. Current color photo of your pet
5. ID tag should include: Owner's name, current home address and home phone number.
6.Travel ID tag should include: Owner's local contact phone number and address as well as contact information              for your accommodations (hotel, campground etc)
7. The microchip registration should be updated with your current contact information including a cell phone                  number.
8. Medical Records
Current copies of your pet's medical records which include information on pre-existing conditions and                           medications (especially when re-locating or traveling out of the country). For travel within the United                             States, a brief summary of medical conditions would be sufficient.
Certificate of Veterinary Inspection (health certificate) if needed.
Proof of vaccinations (Proof of rabies vaccination required) and other illnesses. Requires an                                               examination by a licensed and accredited veterinarian to make sure the animal is not showing signs of                           disease.
Acclimation certificate for air travel.  This is only required by some airlines, so check to see if your                                    airline requires this.
If you don't have our App VitusVet now is the time to download and ensure    you are connected.  With this app in place you'll have your pet's medical records at your fingertips if during your travel they should be needed.
Items for your pet.
Prescribed medications (adequate supply for entire duration of trip and several days' surplus supply, just in case)
Collar, leash, harness
Crate
Bed/blankets
Toys
Food, water and dishes
First Aid Kit for your pet